WHAT IS STARS@ZANZIBAR SUSTAINABLE?
STARS@ZANZIBAR sustainable is a centre to learn about environmental issues and sustainable solutions. Our aim is that more and more people become aware of the importance of taking care of the Earth, find and choose ways to make sustainable choices in daily life and to support environmentally friendly start ups and work.
We wish to work together for a sustainable and good future for all.
We started in Zanzibar because teachers wish to educate and people wish to learn about environmental problems and alternatives. And yes, in the western world there is a lot of information and many programs and alternatives, but in large parts of the world there are people who face the reality of environmental issues, and don't have the basic information and possibilities to make eco friendly choices and start up small sustainable business.
At the same time, a lot of people in for example Zanzibar still live more sustainably than people in the western society. We can learn to keep the good things and develop on a sustainable way forward.
The first aim is to work with a highly motivated group of students and teachers who will share information, organise activities and start up small sustainable businesses.
When the program has been tested and developed, we wish to create and support more centres like this, on the mainland of Tanzania, Kenya and other countries.
Our program consists three periods of three months
Period 1   The Basics
We start lessons in English, Computerskills, Agriculture and Entrepeneurship. One day each week we will have activities like beach and village clean ups and create beauty out of trash with artists.
Period 2   Environmental lessons
The focus is on environmental sustainable subjects. From Earth wide issues and development to the specific situation on Zanzibar. We will also continue the other activities and English lessons.
Period 3   Sustainable at work
We now work on creating and finding eco-friendly work, in starting up small business or working sustainably elsewhere.
Our basic principles in how we work are
Sustainable
We work and act in every way as sustainable as possible. For example, we will not use plastic disposable bottles at our centre .and will keep the environment clean.
Respect
We will respect nature and people. All people are welcome, no matter where they are from, what religion they have and what gender they are.
Together
We learn and work together for the same goals. As a team, with the community and with partners.
Impact
We go for maximum impact. This includes that we let others know and show what we do, by words and actions.
Solutions
We are focussed on finding and creating practical and sustainable solutions for all the issues we face.
Responsible
We are as a team and as an individual responsible and accountable for what we do and will act as a role model.
Commitment
We are highly motivated to work on sustainability and give our best effort to achieve our goals.

Active and with pleasure
We participate actively, are open minded and curious. And of course we have fun

Founder
STARS@ZANZIBAR is founded by Annie de Laat and Sabas Makundo. He is a headmaster of a school in Tanzania, and the first person who asked for lessonbooks about environmental sustainability. Annie is the program manager of STARS@ZANZIBAR sustainable. She made the book: STARS OF THE STREET.
Het boek STERREN VAN DE STRAAT gaat over het leven van straatjongens in Tanzania. Het laat zien hoe heftig hun leven is. Maar het laat vooral de kracht van jongeren zien om iets van hun leven te maken. En wat daarvoor nodig is: iemand die om ze geeft.
Lees bijvoorbeeld de verhalen van Goodluck (pagina 19-21) en Dickson (pagina 7-10).
Team of Zanzibar
The motivated teachers from the beginning.
Abdisabah Ayoub Haji (Messi)     Manager and teacher Computer skills
I live at Paje, and am 29 years old. The reason why I join STARS@ZANZIBAR is that I can share here my ideas to the youth, so that they can improve our standard of living and protect our environment for our benefit and new generations.
Abdul Hamid Hassan Shafi – Teacher Agriculture
I was raised up on Zanzibar by my grandfather and grandmother. They earned their money by fishing and farming. They farmed most cereals and legumes, so I since I was young I am very motivated for agriculture. I went for three years to the Agriculture College, and after that I volunteerd and worked for the PPIZ institute. I m very motivated to teach about agriculture and the environment, for the better living of human being.
Zuwena Shariff  – Teacher English and Entrepeneurship
Hamza Ausye  – Creative class
I am a professional artist and teacher. I am inspired for environment after I saw a documentary about the horrible damage of coral reef. That memory is still in my mind. When Annie asked me to join in this program (recycling and upcycling) I didn't hesitate because this is something I love the most.
Piece of Art Made by Ausye from old newspapers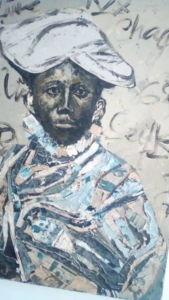 We can do so much more with our friends and partners: KAWA Zanzibar, Chumbe Island, Chako Zanzibar, Zanrec Zanzibar, Wocozon Netherlands, Blue Oyster Hotel Jambiani, Club Colors Netherlands, Blue Bikes Zanzibar, Emerson on Hrumzi Stone Town, Think Big Act Now Netherlands, Ocean Sole Kenya, Krant van de Aarde.
Monique van 't Klooster –  Chairman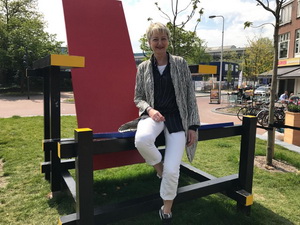 Raymond van Hooft – Treasurer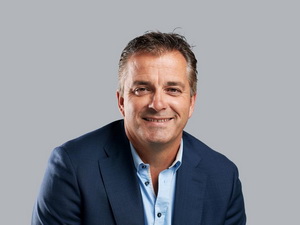 We as the board of STARS@ZANZIBAR feel a strong connection with Zanzibar and the people living there. As we feel that the people of Zanzibar should profit more of learning and earning a living on the island and care for preserving its environment, we are highly motivated to work with our team on Zanzibar and the partners to make the centre for sustainability a success. This contributes to a powerful sustainable development with a positive impact on future life.
De stichting STARS@ZANZIBAR is opgericht in 2015. De stichting werkt volgens het reglement CBF voor Kleine Doelen. Uitgangspunt is dat alle opbrengsten worden besteed aan opleiding en informatie. De formele gegevens zijn hier te lezen.
STARS@ZANZIBAR is een ANBI, schenkingen zijn aftrekbaar van de belasting. Met een periodieke schenkingsovereenkomst is het volledige bedrag aftrekbaar.
Op Zanzibar wordt een Limited by Guarantee with a Charitable Status opgericht. Doelstellingen en werkprincipes zijn overeenkomstig die van de stichting STARS@ZANZIBAR.
Emailadres: STARS@ZANZIBAR-STARS.com
Telefoonnummer: +316 25599554
Rekeningnummer Triodos: NL44TRIO0391033115
KvK nummer: 64150720
ANBI 8555.43.802
doelstelling en werkwijze
Doelstelling van de Stichting is in de statuten als volgt omschreven: "De stichting heeft ten doel kwetsbare jongeren door een opleiding en begeleiding een basis te geven voor hun toekomst. De Stichting ondersteunt hiertoe door gelden en adviezen de oprichting van restaurants (STARS@) als leer-werkplek voor jongeren. Deze restaurants zetten het licht op kracht, waarde en betekenis voor anderen. Hierbij wordt ervan uitgegaan dat elk mens van betekenis is en het recht heeft om zich in vrijheid te ontwikkelen. Voorts dat mensen van elke afkomst, levensovertuiging, politieke kleur, ras en geslacht in samenwerking kunnen zorgen voor een waardevolle en duurzame toekomst voor iedereen".
De Stichting realiseert haar doel onder meer door het inzamelen van geld, goederen en diensten ten behoeve van deze projecten.
De Stichting handelt overeenkomstig de beoordelingscriteria en het Reglement van het CBF certificaat voor kleine doelen.
Het bestuur is onafhankelijk en bestuursleden overleggen voor benoeming een verklaring omtrent gedrag (VOG).
Voor de financiën gelden de volgende principes:
middelen worden optimaal besteed, we werken effectief en doelmatig
uitgaven worden alleen gedaan op basis van door het bestuur goedgekeurde plannen
 kosten van beheer en administratie zijn altijd lager dan 1% van de opbrengsten
 bestuursleden en de Nederlandse programmamanager ontvangen geen vergoeding en in Nederland wordt zoveel als mogelijk gewerkt met vrijwilligers
op Zanzibar worden medewerkers betaald volgens de lokale regels en standaarden
 jaarlijks wordt verantwoording afgelegd van inkomsten en uitgaven die onafhankelijk worden getoetst.